PROGRAMME: Erasmus+ KA1: Students in the European labor market
PROJECT NUMBER: 2017-1-CY01-KA102-026611
DURATION: 02/02/2018 to 14/02/2018 (13 days)
VENUE: Trikala, Karditsa – Greece
SENDING ORGANIZATION: CDA COLLEGE – CYPRUS
RECEIVING ORGANIZATION: E-SCHOOL EDUCATIONAL GROUP – GREECE
TITLE: Students in the European labor market – Specialized Vocational Training and Job Shadowing in companies (work experience through direct contact with professionals of the labor sector)
SHORT DESCRIPTION
CDA College owns a long tradition in higher education since 1967. Our students are over 1400, while our fully trained staff takes care so that worthy persons will be forwarded to the labor market, having achieved professional training. The present proposal deals with the necessity of lifelong learning so that it responds dynamically to the immediate need of our times for complete training of human workforce in all levels.
Multiple goals will be achieved, such as: improvement of knowledge and learning performances in matters of specialization, increase of employment opportunities, increase of cultural conscience and the understanding of European opportunities etc., while at the same time each flow-specialization has its own sub-goals.
E-SCHOOL Educational Group, through its experience and large network of partnerships and partners, contributes positively on all stages of the proposal, by making the achievement of the proposal's goals true. Already, they have suggested specialized companies for Job Shadowing and hands-on training, and has selected throughout Greece the most suited teaching partners (in different cities).
In short we are listing some of the expected results, which are (for the participant students): modern professional knowledge, application of innovating professional methods through the use of modern tools of each specialization, boosting self-respect of the participants since improving their knowledge level they will be more productive and effective etc. The involvement of the beneficiaries in all phases of implementation is expected to boost principles, attitudes and dispositions of cooperation, which will help them in their further professional course.
Reports of Trainees and Partners
We collaborated with E-SCHOOL as their receiving Partner. They followed our agreement to the letter, and were cooperative with our suggestions, always open to a discussion.
Our project was executed in every detail according to our agreement, and E-SCHOOL was there to support and solve any issues or last minute requests.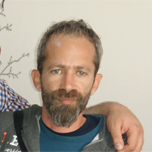 We are very satisfied with the reception given to us by our partner-host organization, E-SCHOOL. They were with us every step of the way, and were there to help and resolve any unexpected issues.
Our stay was very pleasant both for us and for our students. The personnel was very competent in dealing with people with mental disabilities, and our students were very sad this project was over.