PROGRAMME: Erasmus+ KA1: Mobilization of Disabled people
PROJECT NUMBER: 2017-1-EL01-KA102-035713
DURATION: 20/10/2017 to 03/11/2017 (15 days)
VENUE: Larnaka-Cyprus
SENDING ORGANIZATION: NOMARCHIAKO SOMATEIO KARDITSAS AMEA
RECEIVING ORGANIZATION: SSM GLOBAL TRAINNING SERVICES LTD
TITLE: Increasing the active participation of Disabled people in the business and cultural sectors
SHORT DESCRIPTION
The basic goal of this corporation is to organize the disabled people who reside on Karditsa County, to study, project and try to solve the issues which concern the disabled of the county. It claims the solution of problems through group action and prevention. A large part of prevention is the hosting of seminars of training and update for the members of the corporation through which we fight social exclusion, strengthening our trainees with skills and knowledge in various thematic articles.
A large sum of people from within the organization desires to move towards the business sector through the creation of an enterprise as well as supporting extroversion and promotion of the participants' skills through the creation of cultural bodies (e.g. Sports Teams for Disabled, Traditional Dance Groups etc.), and finally the upgrading of knowledge on the ICT for Disabled, areas in which we are inferior and we intend to make up for by using this program.
For this reason, we have completed this project with title "Active participation of Disabled people in the business and cultural sectors", for two weeks in Cyprus (11-25 September 2017), with 20 participants members (mobility disabilities) of our organization and an equal number of accompanying persons. The Host Organization is SSM Global Training Services. 
Impressions of participants
Our project was executed in every detail according to our agreement, and E-SCHOOL was there to support and solve any issues or last minute requests.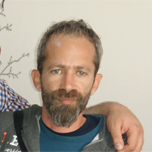 We are very satisfied with the reception given to us by our partner-host organization, E-SCHOOL. They were with us every step of the way, and were there to help and resolve any unexpected issues.
Our stay was very pleasant both for us and for our students. The personnel was very competent in dealing with people with mental disabilities, and our students were very sad this project was over.